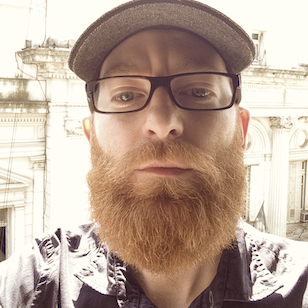 Daniel Midwood
Software Engineer
Strong functional programming developer. My passion is in crafting great server side applications that can handle massive scale, designing and architecting complex systems and great APIs. I'm a permanent traveler and I live all over the world.
Full Name
Daniel James Midwood
Born
26 August 1982 - Leeds, United Kingdom
Email
resume@danmidwood.com
Independent contractor
Software Engineer -
November 2013 - Current
Mind Candy, London
Software Engineer -
May 2012 - October 2013
I joined as part of the back end team for Moshi Monsters, Mind Candy's main flagship title, later I moved on to various internal systems including the payments and promotional codes services, and then went on to design and implemented the back end for the Moshling Rescue mobile and Facebook game.
CPP, York
Software Engineer -
June 2010 - May 2012
At CPP I was part of the web team where I was designing and building Grails / Javascript web applications that enabled our customers to manage their products and services.
Liquid Logic, Leeds
Integrations Developer -
Jan 2010 - June 2010
At Liquid Logic I was solely responsible for the integration between the company's two application and various 3rd party services. I achieved this by producing a library that could be bundled with our applications and was then able to bootstrap itself and make discoverable the services that were available.
Result Group, Halifax
Software Engineer -
September 2007 - January 2010
At Result Group I was part of the Innovations Team, where we investigated new technologies and sought to promote the good ones inside the company, improving our software in the process. This was my first professional software development position and a great nurturer for my skills.
Computer Science B Sc
Huddersfield University -
Graduation June 2005
A general comp.sci degree covering algorithms, data structures and artificial intelligence. For my dissertation I created a genetic algorithm sandbox to solve the iterated Prisoner's Dilemma problem.
Travel
I first had my taste of travel in 2007 when I spent some time in India and Nepal. Since I left Mind Candy last year I have been location independent, traveling and working from various places all of the world.
Indie Game Dev
Myself and a friend based back in London have been working on an upcoming iOS mobile game, it's currently in pre-release status. Watch this space!
Running
I like to run, it's a great sport and can be done from anywhere. I've completed a few half marathons already and I'm working my way up to a full one.
Software Development
Software development isn't just a job to me, I have great passion, love to make things, and always strive to always elevate myself. Please checkout out my GitHub account for some of what I've created
Send me a message
Phone
(+44) 020 8123 8132
Mail
resume@danmidwood.com